Experienced and Qualified – Your Home Inspector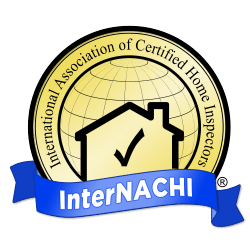 Peter Russell, owner and principal home inspector, has spent the last 31 years in the building and inspection industry.
Specializing in installed building envelope products, Peter has become an
expert in new construction and renovation of commercial and residential buildings.
Combined with 24years experience inspecting homes Peter brings forth practical
experience with today's technology to solve building problems.
From home inspections, moisture intrusion or heat loss, energy audits or building forensics,
Russell Inspection Services provides building inspections for every application, in all areas of central New Hampshire. Peter has worked hard to have experience and qualifications that is extremely hard to find in other home inspectors. So contact us today and see why so many continue to chose Russel Inspection Services.
Professional Certifications:
2003-present member of the International Association of certified Home Inspectors
2005- Certified Commercial property Inspector, ITA
2006- FEMA disaster housing inspector, PARR inspections
2007- Certified Commercial Inspector, understanding ASTM 2018, Interactive Media
2007- Certified Building Science Thermographer, ITC
2009- Certified Building Analyst, BPI
2010- State of New Hampshire Licensed Home Inspector #57
2010- Weatherization installer training, National Fiber
2010- NH commercial/2009 IRC energy code workshop
2010- NH residential/2009 IRC energy code workshop
2010- Weatherization installer training, National Fiber
2011- Level I Thermographer, ITC
Professional Associations
I am a member in good standing of the following Organizations.
International Association of Certified Home Inspectors
National Association of Commercial Building Inspectors
Infrared Training Center